Don't let your bonus speed away!
LAST CHANCE: Boost your business internet speed and get a $200 reward card.*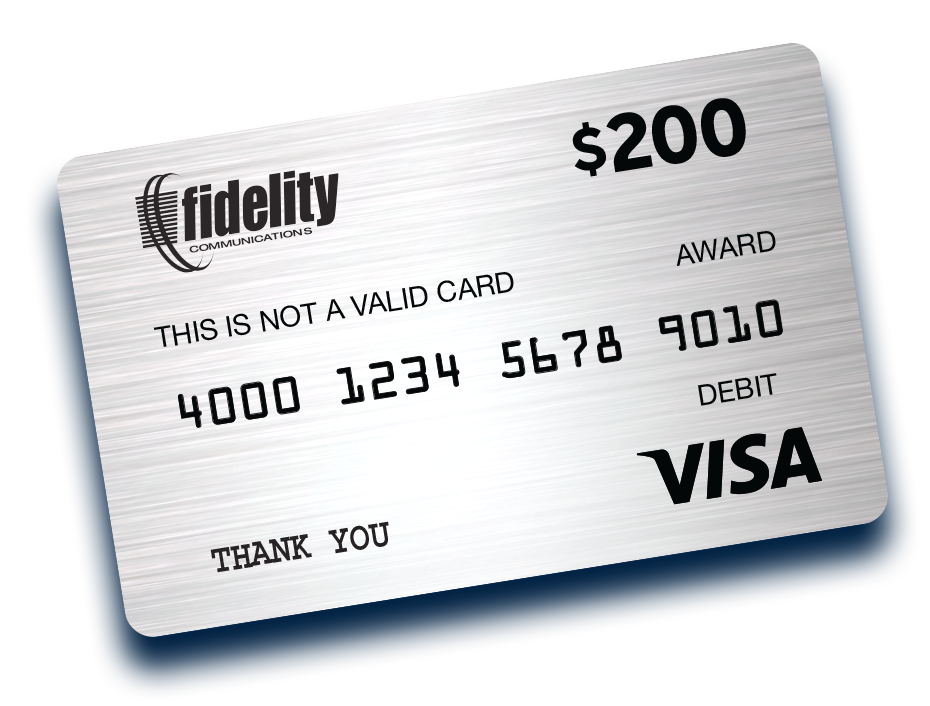 Act now: offer
Ends September 30, 2022.
At Fidelity Communications, we understand the small business hustle is real. Let us help your business by increasing your internet speed as fast as 1 Gig** for a great low price. And, as a current customer, we'll reward you for giving your business a competitive boost.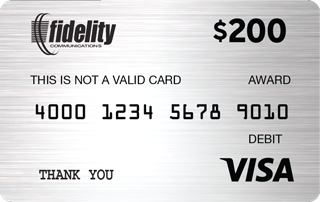 BOOST YOUR SPEED AND EARN A
$200 REWARD!*
Offer Expires 09/30/2022!
Faster internet is only a phone call away
Call 1-833-474-0830
OR
Request a free consultation to find a plan that fits your business goals and budget.
Faster internet is only a phone call away
Schedule a free consultation
*Offer expires September 30, 2022; subject to change; requires a new 3-year service agreement. Installation, equipment, taxes, and fees are additional. Earn a Visa gift card when you increase your Fidelity Business Internet speeds by at least one tier. Must be a current Fidelity Communications customer. Must have no outstanding obligation to Fidelity Communications. Customers must inquire about the offer at the time of order and complete an online fulfillment form to receive the reward card on or before 11:59 p.m. on October 15, 2022. Fidelity Communications manages bandwidth consumption of Internet services to provide the best experience for all customers. A truck roll may be necessary for customers with older modems for faster speeds. Actual internet speeds will vary by customer, based upon time of day, network congestion, customer equipment, and other factors. Visit fidelitycommunications.com/legal/aup for details. Offer limited to Fidelity Communications serviceable areas only. All services are not available in all areas. Call for additional details, levels of service, term discounts, and applicable restrictions. ©2022 Fidelity Communications.
**Business Internet 1 Gig offers download speeds up to 940 Mbps.