Make some money when you switch.
Bundle with Fidelity Communications
and get a $250 reward card.*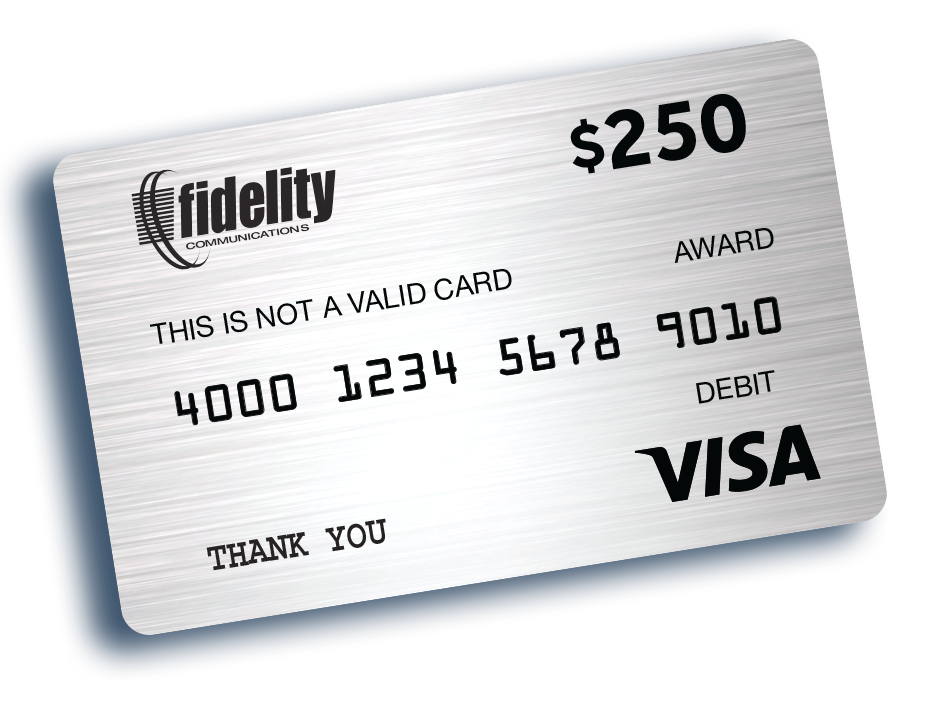 SPEED UP YOUR SAVINGS.
Cut your internet costs without sacrificing speed or reliability when you switch to Fidelity Communications.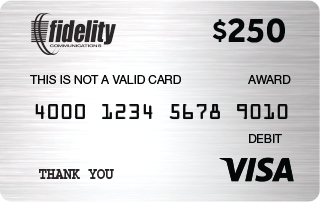 NEW CUSTOMERS GET A
$250 REWARD!*
WHEN YOU BUNDLE
Business Internet
Faster internet is only a phone call away
Call 1-833-474-0830
OR
Request a free consultation to find a plan that fits your business goals and budget.
Faster internet is only a phone call away
Schedule a free consultation