Last chance to cash in on the deal!
Bundle with Fidelity Communications
and get a $250 reward card.*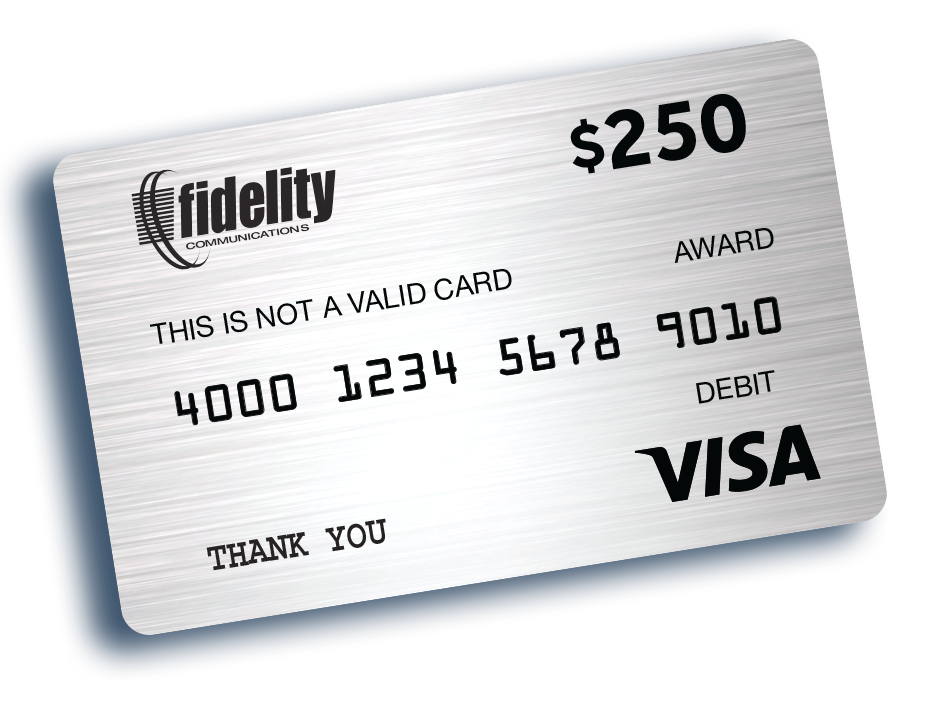 BONUS OFFER ENDS
SEPTEMBER 30, 2022.
Don't let this offer to save pass you by. Cut your internet costs without sacrificing speed or reliability when you switch to Fidelity Communications.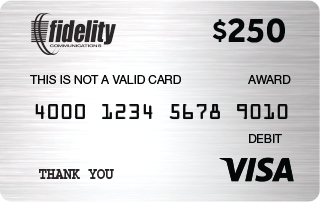 NEW CUSTOMERS GET A
$250 REWARD!*
WHEN YOU BUNDLE
Business Internet
Offer Expires 09/30/2022!
Faster internet is only a phone call away
Call 1-833-474-0830
OR
Request a free consultation to find a plan that fits your business goals and budget.
Faster internet is only a phone call away
Schedule a free consultation